Caspian CASH INFINITY FORUM 2021
Dear Sirs, 
Being the Organizers of the Conference, BUSINESS-FORMAT Company invites you and your colleagues to take part in the Caspian CASH INFINITY FORUM 2021 to be held on June 10 – 11, 2021 at the Holiday Inn Baku 5* (Baku, Azerbaijan).
For participation in the Conference are invited: Heads of cash offices, settlement and operational departments of Commercial Banks, Heads of Treasuries, Representatives of Central Banks, CIT companies, fraud prevention and risk management specialists in cash turnover, leading analysts and international experts in management, processing, logistics and the regulation of large amounts of cash. Also, companies are invited to participate in the conference Suppliers of solutions for Front & Back Office banks, manufacturers of equipment for processing banknotes and coins, manufacturers of secure packaging, recyclers and equipment for ATMs, as well as software developers to automate and optimize cash management.
The main goal of the Forum is to create a professional platform for an open dialogue, exchange of opinions, relevant information and practical experience for the leading players of the NDO market from different countries of Central Asia and the CIS. This event is designed to bring together all stakeholders to share perspectives, ideas, cost-effective technologies, strategies, best practices and case studies to improve the industry as a whole.
(New!) The main blocks of questions for discussion:
Cash Management – Cash management in ATMs, vaults and outlets, Infrastructure of a modern bank and cash centers of a new generation, Forecasting / optimization of cash, Outsourcing.
Cash Processing – Improving the effectiveness of NDO through innovation, Reengineering and process automation, Standards and authentication, Current issues in the ATM industry – the trend for optimization.
Cash-in-Transit – Security and Cash Protection, Minimizing Risks in the Supply Chain, Safe Transport, Online Collection and the Use of Self-Cashing at the Bank.
(!) EXHIBITION of the Bank equipment of the Conference SPONSORS Companies. The practical program of the Conference, as well as excellent opportunities for business communication guarantee you the maximum benefit from attending this event!
Conditions of participation in the Conference:
• For BANKS – 300 EUR (registration fee for 1 participant). There are special conditions for participation for banks: 1 + 1 = 3 (when paying for 2 participants from the bank, 3rd participant – without paying a registration fee)
• For COMPANIES – 600 EUR (registration fee for 1 participant from the Company – equipment manufacturers, solution providers, IT integrators and consulting companies).
Do not miss the opportunity to attend the event and plan your participation today!
Yours faithfully,
Conference Organizers – BUSINESS-FORMAT
In case of any questions, you can also contact us by phone: +38 (056) 375-72 -80/81/82/03 or by e-mail: office@business-format.biz.ua
PHOTO GALLERY OF THE PREVIOUS FORUM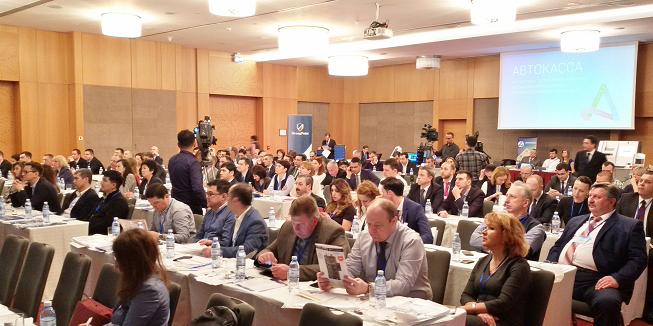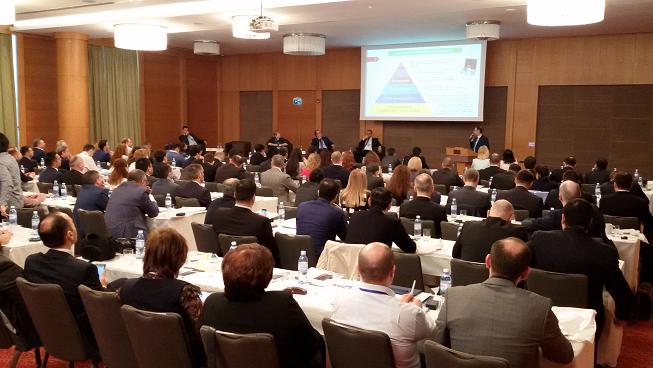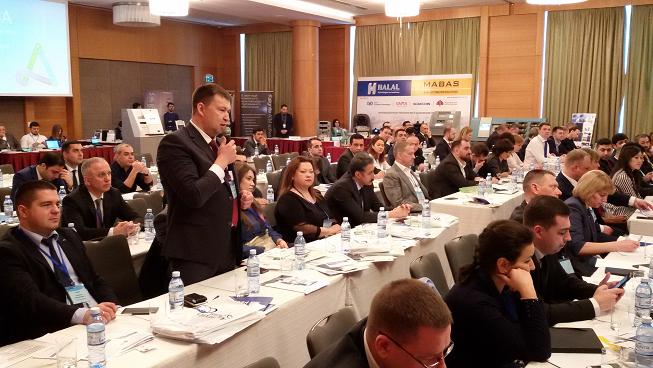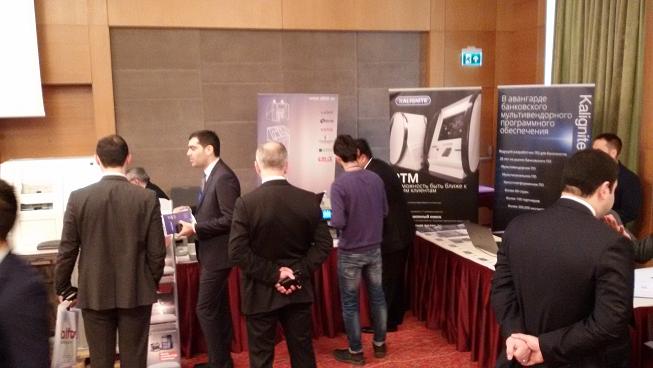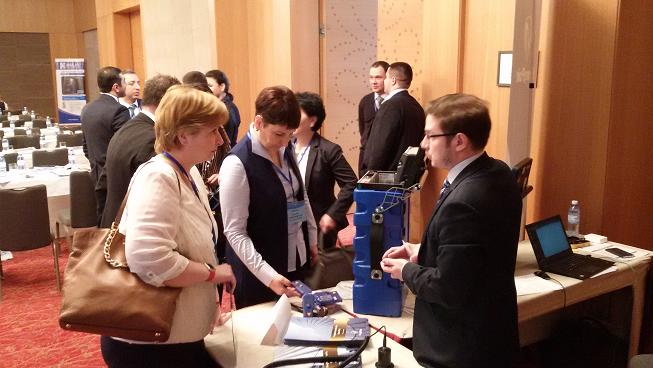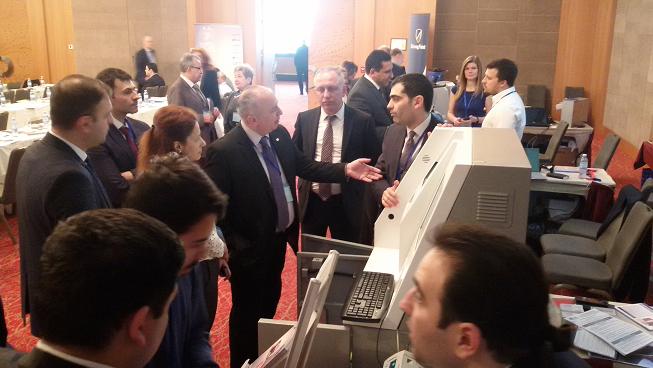 *PRELIMINARY PROGRAM - 2021
Day One
10.00 – 11.30 – PLENARY SESSION №1: 
«CASH MONEY: GLOBAL TRENDSAND DEVELOPMENT PROSPECTS»
Offered for discussion questions:
Cash circulation in Azerbaijan: state and development prospects.
The role of NDOs in modern banking business: new challenges in new conditions.
Cash vs digitalization of the economy: the impact of virtual currencies on the financial system, and what the "new cash" of the digital world will be.
Minimizing cash circulation: illusion or reality?
Modern banknotes in the light of new trends in cash circulation.
The latest technology of the global monetary industry as a counterfeit prevention.
Combating NDO crimes. Modern cyber threats and countermeasures.
11.30 – 12.30 – Coffee break and inspection of the exhibition of banking equipment.
12.30 – 14.00 – Practical Session № 1:
«CASH MANAGEMENT AND A NEW LOOK AT CASH-MANAGEMENT»
Offered for discussion questions:
Cash-management: forecasting, optimization and outsourcing. Bank cache cycle optimization tools.
Modern technological solutions for any format of bank branches. Innovations in settlement and cash services.
Cash management in ATMs, vaults and outlets. The main issue is efficiency.
ATM and terminal networks – new features. Promising technological solutions and concepts.
The use of advanced cash recycling technologies is the key to the transformation of bank branches.
About collection planning, customer expense forecasting and much more.
Discussion of reports, answers to questions.
14.00 – 15.00 – Lunch in the hotel restaurant. 
15.00 – 17.00 – Practical Session № 2:
«INCREASING THE EFFICIENCY OF NDO THROUGH INNOVATION»
Offered for discussion questions:
Cash Processing: reengineering of NDO processes, automation and multifunctionality. Trend to optimize.
New technologies for recycling cash and coins. Is it possible to improve work efficiency?
Banknote processing processes with minimal losses. New solutions and equipment for efficient processing.
Technical tools and new solutions in the field of identification and identification of counterfeit banknotes
Practice of automation of cash management processes in banks. Technological solutions and project implementation experience.
Automation of processing and crediting of collected cash.
Discussion of reports, answers to questions. Summing up the first working day of the Conference.
17.00 – 19.00 – Cocktail & Networking.
Day Two 
EXPO-TIME & BUSINESS-NETWORKING   
10.00 – 14.00 – Practical Session № 3:
«COLLECTION AND INTEGRATED SECURITY DECISIONS IN THE CASH VALUE CYCLE»
Offered for discussion questions:
Collection and new cash processing technologies in modern conditions. Minimize risk in the supply chain.
Ensuring security in the cash cycle. Advanced solutions from world industry leaders.
Digital technologies in collection. QR coding. Routing computers. Safe collection.
The decision to collect on the basis of ADM. New solutions and equipment.
Online collection and use of self-collection in the bank. New solutions and technologies.
11.30 – 12.30 – Coffee break and inspection of the exhibition of banking equipment.
Organization of the operation of special containers equipped with devices for bringing banknotes to an insolvent state in case of unauthorized entry.
Practical ATM security experience. Analysis of major errors and ways to prevent them.
Practice in the field of safe transportation of valuables and ensuring protection by means of reservations.
Insurance protection opportunities in the field of NDO and self-service banking.
Discussion of reports, answers to questions.
Networking and inspection of the exhibition of banking equipment.
Raffle of valuable prizes from the Organizers and the Companies-SPONSORS.
Completion of the Conference.
* The organizers reserve the right to make changes in the program of the Forum
300 EUR 1 delegate  (!) special offer 1 + 1 = 3
600 EUR 1 delegate  (!) special offer 1 + 1 = 3
PAY FOR PARTICIPATION BY CARD