INTERNATIONAL CASH FORUM. UKRAINE DAY –2022
We are glad to announce that the annual international forum of professionals in the field of cash circulation INTERNATIONAL CASH FORUM. UKRAINE DAY-2022 will take place on May 25, 2022 in Kiev!
WHO ARE THE FORUM PARTICIPANTS?
Representatives of the National Bank of Ukraine and Heads of commercial banks, leading experts in the field of management, processing and regulation of large amounts of cash, CIT-Companies, as well as large international and national companies, developers and suppliers of technological and software solutions in the field of NPO for banks. Geography of participants: Ukraine + CIS.
FORUM FORMAT
The Forum will be held in the traditional InTouch format, which over the past few years has received the greatest response from the participants and has confirmed its effectiveness, but taking into account the global quarantine restrictions associated with COVID-19, an Online broadcast of the Forum will also be organized.
WHAT IS THE FORUM ABOUT?
It is already clear that the past year has been unprecedented for both business and banking! Therefore, this year the forum will host an open discussion with the participation of leading industry experts who, in a direct dialogue with the audience of the forum, will discuss the current situation in the financial market, as well as the prospects for the development of cash circulation in Ukraine, the problems of adapting financial institutions to the changes caused by the pandemic and issues of preparing banks for the market after the COVID-19 crisis.
KEY TOPICS – 2022
HEADLINE DISCUSSION – NDO IN MODERN REALITIES – TECHNOLOGICAL PERSPECTIVES AND LOOKING INTO THE FUTURE
Block "Cash Management" – DIGITAL TRANSFORMATION AND CASH TURNOVER MANAGEMENT
Block "Cash Processing" – MODERNIZATION OF BUSINESS PROCESSES AND INCREASING THE AVAILABILITY OF SERVICES
Block "Cash Security" – CASH HANDLING, COLLECTION AND SECURITY TECHNOLOGIES
Also, within the framework of the Forum, an EXHIBITION of banking solutions and technologies will be held, where in several exhibition zones new software and technological products for banks, various solutions for expanding the functionality of ATMs and self-service banking networks, as well as the latest innovations in the field of cash management, Cash- processing and cash-security.
UKRAINIAN CASH DAY 2022 is a great opportunity for business networking and expanding the boundaries of your business, as well as an opportunity to learn about the implementation and experience of using advanced banking Cash-technologies in different countries, appearing on the global NPO market every day!
Yours faithfully,
Conference Organizers – BUSINESS-FORMAT
You can contact us by phone: +38 (056) 375-72 -80/81/82/03 or by e-mail: office@business-format.com.ua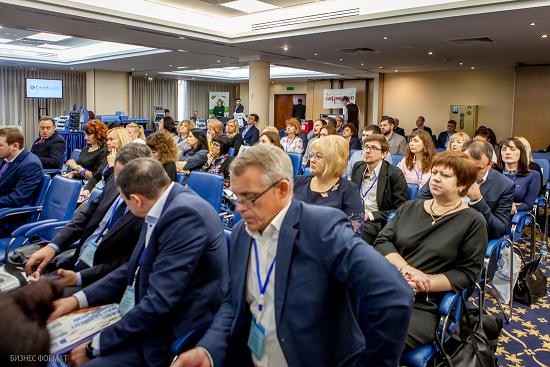 09.00 – 10.00 – OPENING OF THE FORUM: STRATEGY OF NDO DEVELOPMENT IN UKRAINE AND IN THE WORLD. GLOBAL TRENDS AND DEVELOPMENT PROSPECTS
Questions for discussion:
NPO in the context of global changes. Results of 2021. Trends and Prospects.
Current payment trends in Europe and what is applicable in Ukraine.
Digital currencies and how they differ from traditional money. Prospects for digital currency.
Regulation of the NDO market in Ukraine, taking into account current changes in legislation.
Search for new sources of income for banks against the background of a reduction in cash turnover.
Means of secure storage – new requirements and certifications.
10.00 – 11.30 PANEL DISCUSSION OF EXPERTS
Questions for discussion:
Adequacy of cash in the market: nominal number, quality of banknotes, level of counterfeit,
Tariff policy for cash and collection services,
Availability of services of collection and transportation of valuables in the regions,
Organization of work with cash by authorized banks,
Objects of control and regulation in the field of cash circulation.
Discussion participants: NATIONAL BANK OF UKRAINE, CB PRIVATBANK JSC, PUMB JSC, ALFABANK JSC, SBERBANK, Raiffeisen Bank Aval, OSHADBANK UKRAINE, Kredobank, etc.
11.30 – 12.00 – Coffee break and business networking 
12.00 – 13.30 – Block "Cash Management" TRANSFORMATION OF BANKING INFRASTRUCTURE AND NDO PROCESSES
Questions for discussion:
 Transformation of banking infrastructure. What needs to be updated first?
 Digital transformation of NPO: technological prospects and new solutions.
 Cash transactions online / offline. Shifting priorities and forecasts.
 Automation of the work of the cash settlement center of the bank.
 Limiting cash transactions in the bank.
 Cash-monitoring. Cash models and experience.
 Tools for modeling, ordering and control of the collection service.
 Problems of forecasting demand for cash and recycling technologies.
13.30 – 14.30 – Lunch
14.30 – 16.00 – Block "Cash Processing" MODERNIZATION OF BUSINESS PROCESSES AND INCREASING SERVICE AVAILABILITY
Questions for discussion:
 New trends in the field of automation of financial technologies and self-service banking.
 New role for branches and networks of self-service devices.
 Outsourcing of acquiring networks is a trend in modern banking.
 Optimization of the cash deposit. How do automatic deposit machines work in self-collection?
 Standards of work and regulation of the activities of cash settlement centers and collection services.
 Automated currency exchange.
 The latest technologies in optimizing cash management.
16.00 – 16.30 – Coffee break and business networking
16.30 – 18.00 – Block "Cash Security & CIT" CASH HANDLING, COLLECTION AND SECURITY TECHNOLOGIES
Questions for discussion:
 Modern solutions and technologies to improve the efficiency of cash processing.
 Recounting, sorting, packaging, and labeling of cash: from manual processing to electronic accounting systems.
 Validation of bills and rejection of counterfeits.
 Technical equipment for storing, processing and securing cash.
 Security of ATM networks in Ukraine. Problems and ways to solve them.
 Security systems for the transportation of money and valuables.
 Carrying cash and valuables and securing by means of booking.
 Answers to questions. Summing up the results of the Conference
18.00 -18.30  – EXPO-TIME & BUSINESS-NETWORKING
Drawing of valuable and memorable prizes from the Organizers and SPONSORS of the Forum!
Business networking and closing of the Conference.
* The organizers reserve the right to make changes to the Forum program (follow the information update on our website – www.business-format.com.ua)
Deputy General Director of the Company "ELECTRONIC INFORMATION SYSTEMS" (ELIS)
Sales representative company JCM Europe. Experience in implementing projects to optimize the circulation of cash.
Commercial Director, Printek Group of Companies (Ukraine)
Head of international business development, CIS markets Company "RENOME-SMART"
Director of Cash Management Center KREDOBANK
Director of the Department of cash circulation, collection and transportation of funds, RAIFFEISEN BANK
Director of Banknote Business Department Alfa-Bank (Ukraine)
LLC "REGULA" (Minsk, Belarus)
Delegate's fees (for 1 person):
«On-line» Participation

Package "For BANKS"

(!) special offer 1 + 1 = 3

Package "For COMPANIES"

(!) special offer 1 + 1 = 3

 3,200 UAH (or 100 euros)

"Standard Cost" –UAH 4 800 (or 150 EUR)

"Standard Cost" – UAH 8 000 (or 250 EUR)