VIII International Conference "NEW TECHNOLOGIES IN AUDIT AND RISK MANAGEMENT"
Dear Sirs!
 BUSINESS-FORMAT, being an Organizer, invites you to take part in VIII International Conference "NEW TECHNOLOGIES IN AUDIT AND RISK MANAGEMENT", which will be held on March 3, 2021.
FORMAT ONLINE 
Conference will be interesting for: Heads of the Internal Audit and Control Services, Independent Directors, Chief Accountants, Financial Managers, Risk Managers, International and National Audit Companies, as well as those interested in the conference issues.
Briefly about the event: We are witnessing rapid changes in all areas of life, and one of the main trends is the digital transformation of the business. The internal audit function must have the flexibility to be able to quickly adapt and keep up with the development of digital technologies, have enough knowledge and skills, to provide consulting support to the business and conduct an audit of strategic risks in these new circumstances. Internal Audit Executives, who increase the level of internal readiness for digital transformation, will be much more effective in the arising difficult conditions. Participation in the conference will provide an opportunity to learn about the best practices in the field of auditing and exchange experience with colleagues from different countries, which will allow you to meet the challenges of the time and bring the work of Internal Audit to a qualitatively new professional level! 
What's interesting at the Conference this year:
1.Strategic Session 1: "NEW WORLD. NEW LOOK AT AUDIT"
2.Practical Session 2: "AUDIT & RISKS"
3.Innovation Session 3: "AUDIT DIGITAL"
In the end of the day we plan very interesting PANEL DISCUSSION "Trends of the new decade. What will change in internal audit?"
You can learn more about the program of the event and register as a participant in the Conference right now on our website: www.business-format.com.ua
In case of any questions, you can contact the Organizers by phone / fax: +38 (056) 375-72-80 (-81, -82, -03) or by e-mail: office@business-format.biz.ua
We hope that, despite the busy business schedule, you and your colleagues will be able to personally take part in this traditionally significant event in professional circles!
Faithfully Yours,
Conference Organizers – Business-Format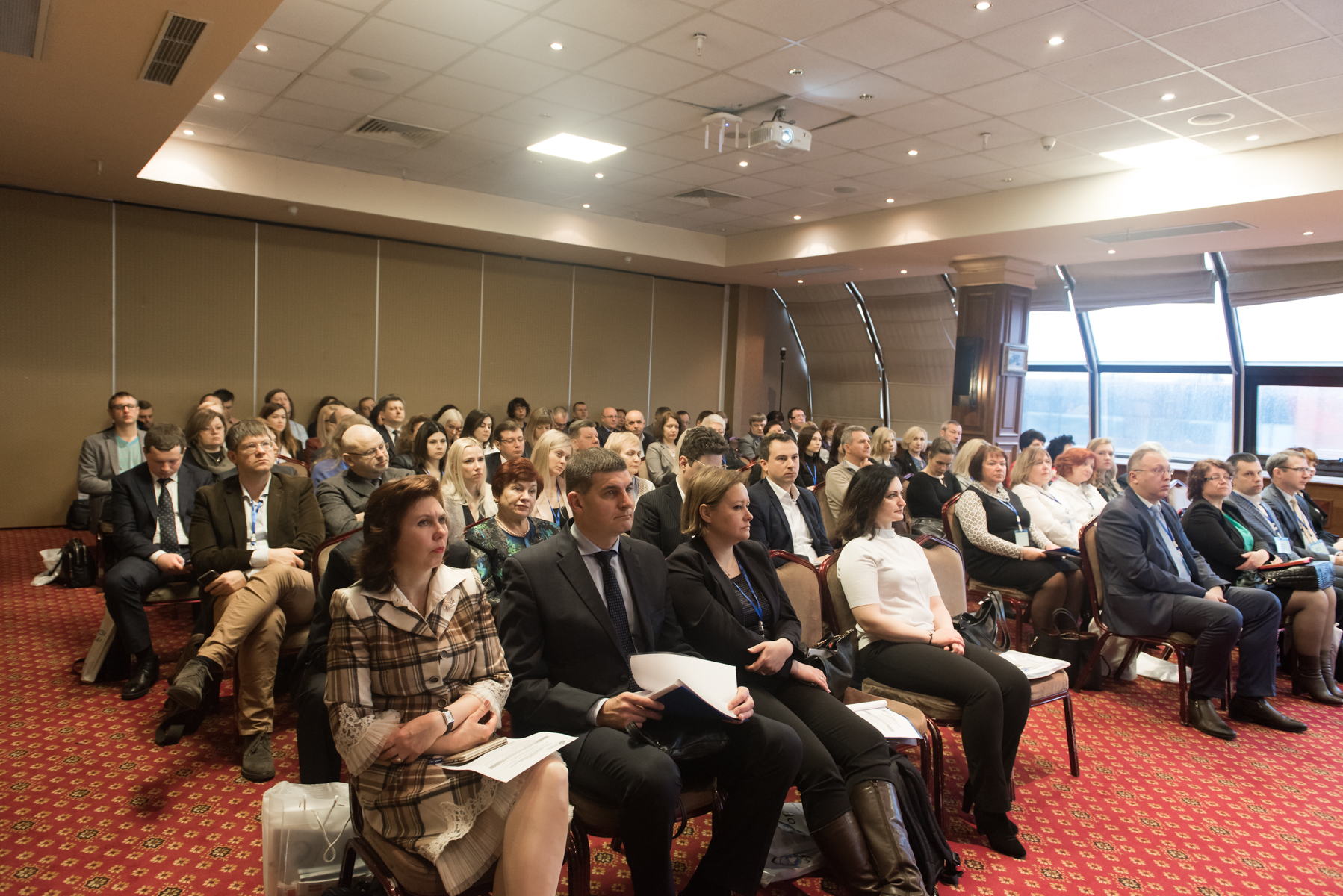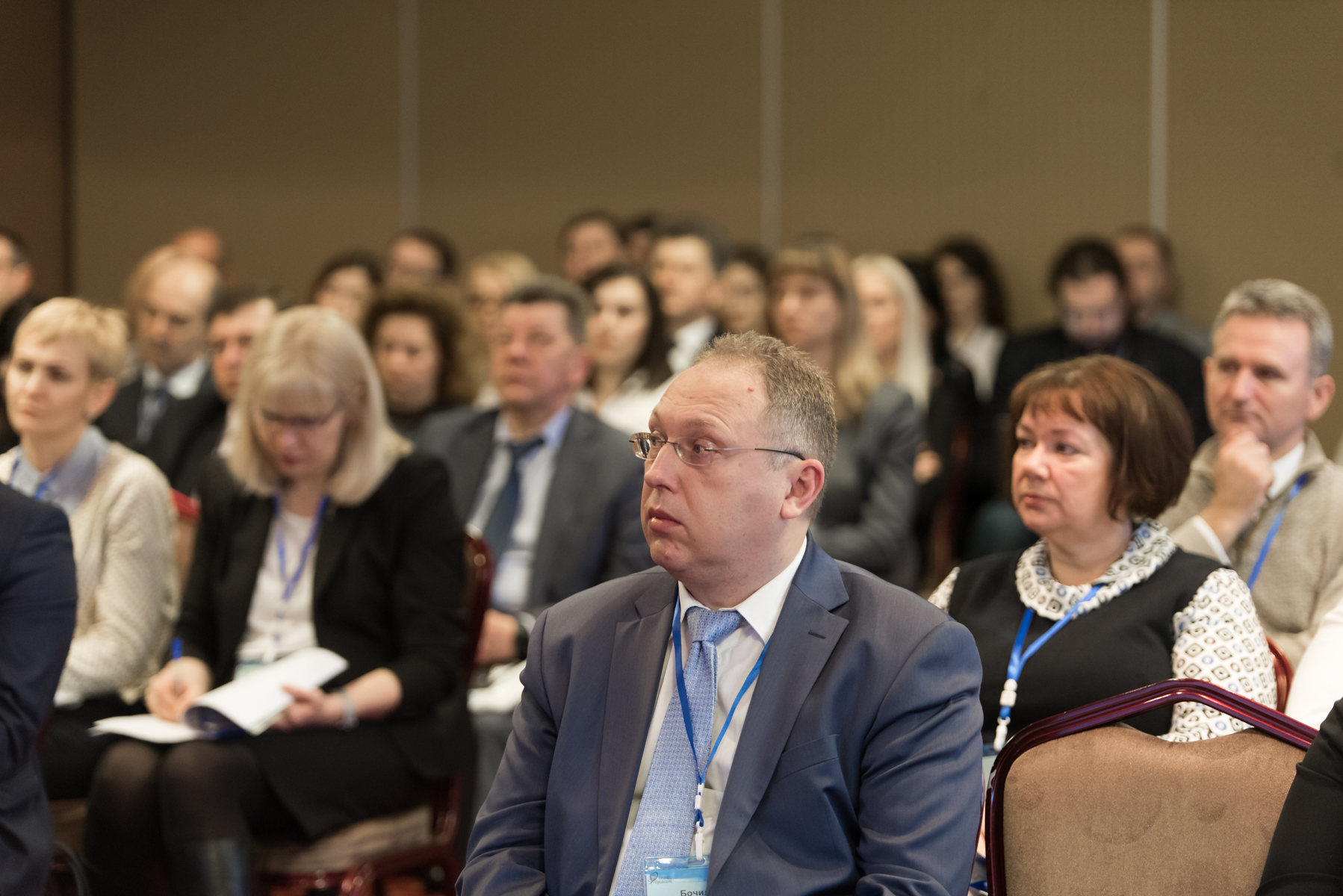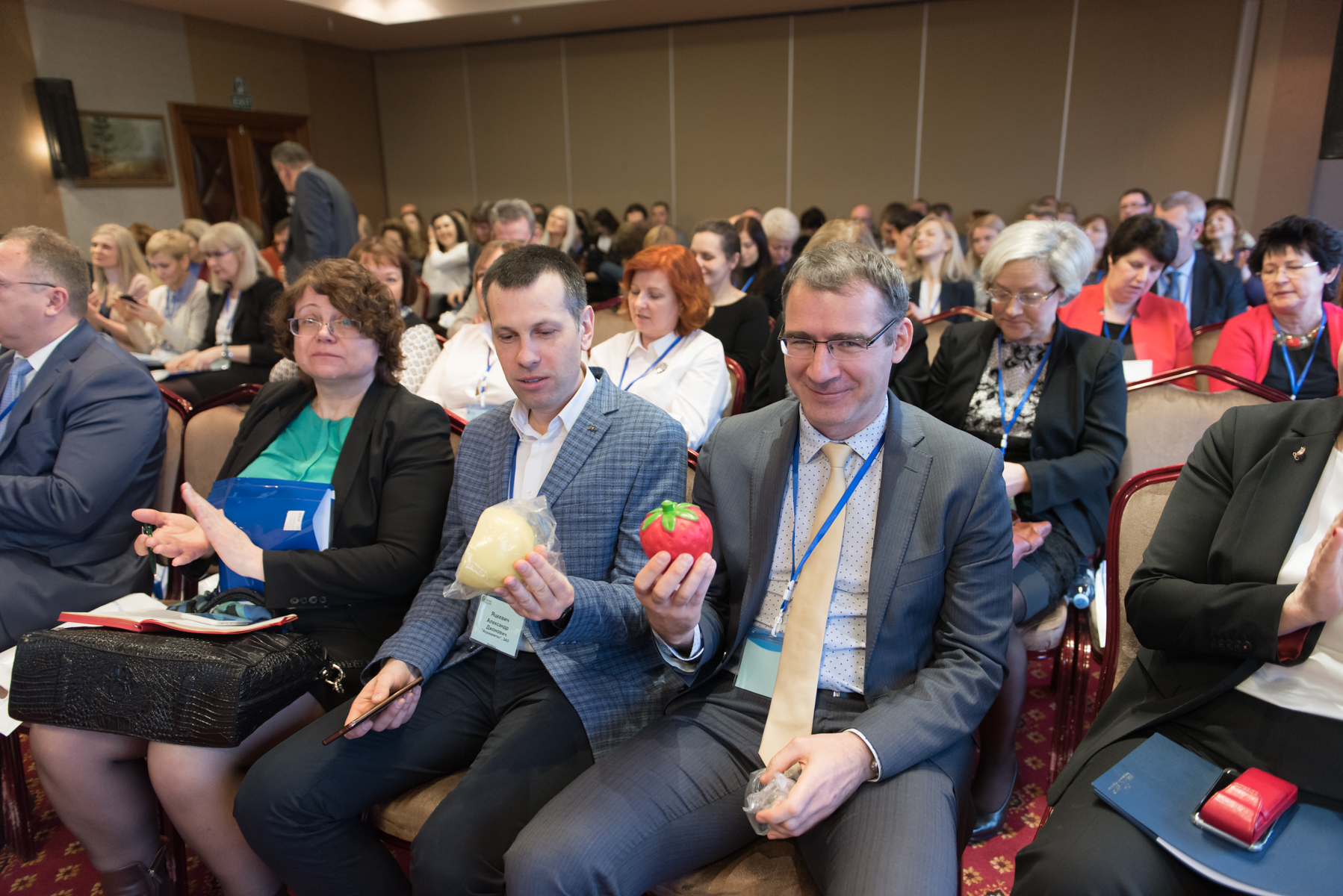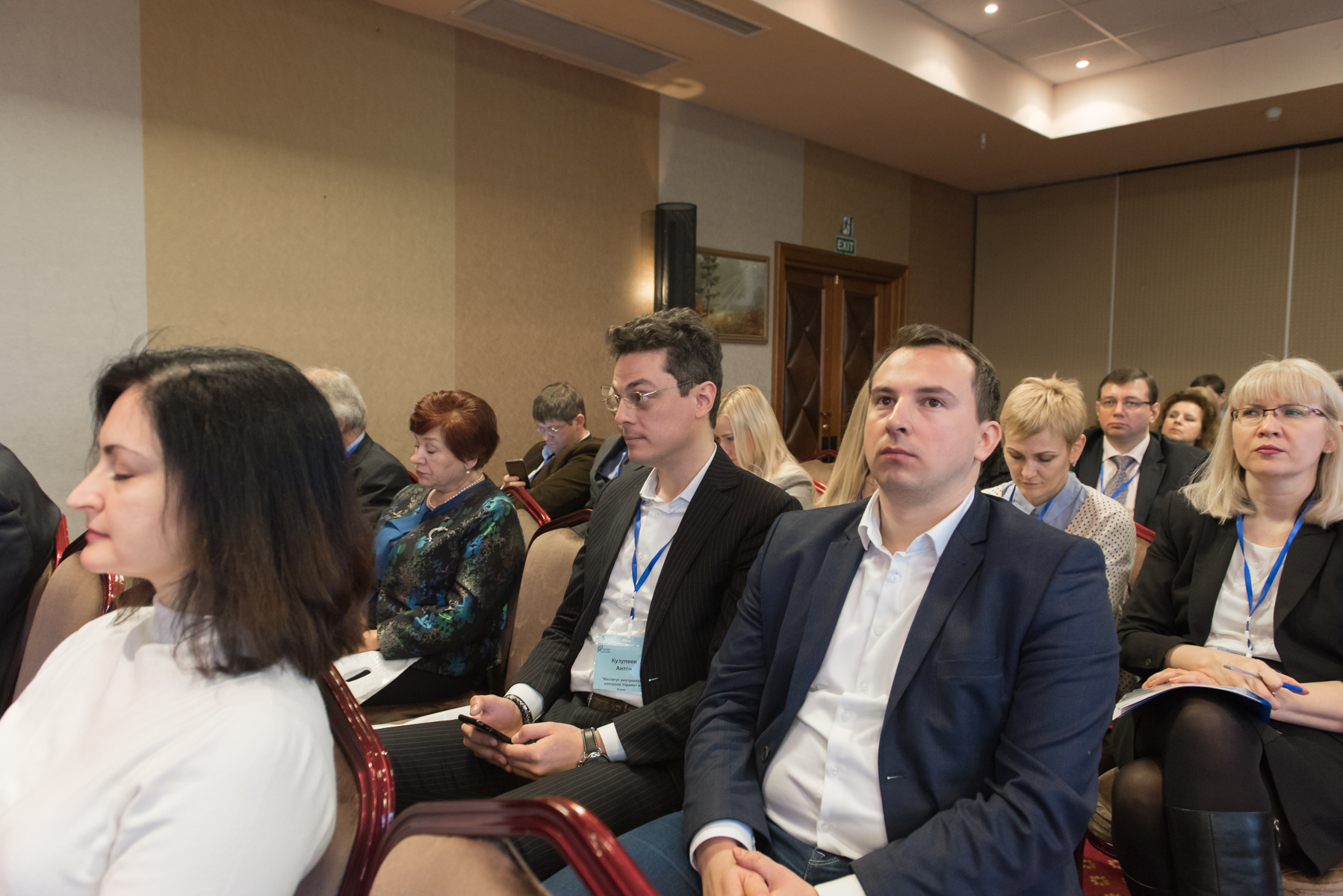 PRELIMINARY PROGRAM *
VIII International Conference "NEW TECHNOLOGIES IN AUDIT AND RISK MANAGEMENT "
March 3, 2021
ONLINE FORMAT 
REQUEST UPDATED PROGRAM by email office@business-format.biz.ua
09.30 – Opening of the Conference. Greetings from the Organizers 
09.30 – 11.15 – STRATEGIC SESSION: "NEW WORLD. NEW LOOK AT AUDIT "
 

09.35-10.00

Current approaches to improving the efficiency of IAS operations. The Regulator's View

10.00-10.25

Modernization of the three lines of defense model. Practical application experience

10.25-10.50

An era of challenges and opportunities – is internal audit appropriate?

10.50-11.15

Determining the level of maturity of the risk management system and creating a roadmap for its optimization

11.15-11.45- Coffee-break

11.45 – 13.00 – PRACTICAL SESSION: "AUDIT AND RISKS"

 

11.45-12.10

Internal control by SOX

12.10-12.35

Best Practices for Ensuring an Effective Controlling Environment in an Organization

12.35-13.00

Effective methods to minimize the risks of fraud

13.00-14.00- Lunch

14.00 – 15.40 – INNOVATION SESSION:"AUDIT DIGITAL"

 

14.00-14.25

IT AUDIT and CYBER SECURITY. Challenges and realities of time

14.25-14.50

BIG DATA and analytics tools for internal audit

14.50-15.15

Internal audit in the era of digitalization and pandemic. What mistakes can be avoided?

15.15-15.40

Automation of the audit function. Business solutions
15.40 – 16.00 – Coffee-break
16.00-17.00 PANEL DISCUSSION "TRENDS OF A NEW DECADE. WHAT WILL CHANGE IN THE INTERNAL AUDIT?"
Suggested questions for discussion:
Changes to the model of 3 lines of defense. Your position on change, propaganda within organizations. Transformation of organizations and management.
Smart working. Changes in communication within the organization. The process of adapting audit techniques to new realities
Changes in the distribution of goods, services, information. The response of auditing and internal control technicians to the changing environment.
Conclusions from covid-19. Preparing pandemic response plans. The role of internal audit in creating response plans. Functioning and role of the internal control and internal audit system as an element of the internal control system in crises
17.00 – Q&A
* The organizers reserve the right to make changesto the Forum program
Follow the updated information on the website – www.business-format.com.ua
Plotnikova Natalia Viktorovna, Director of the Internal Audit Department of the State Atomic Energy Corporation Rosatom. 
Has been working in internal audit since 2017, until that time, almost twenty years of work in the state financial control and supervision. He has a PhD in Economics with a degree in Finance, Money Circulation and Credit. She has a certificate of internal auditor, diplomas and certificates for advanced training in key business processes of the organization. Trained in France and Austria in the areas of control of public finances of the European Union and the negotiation process, respectively. Awarded with the gratitude of the President of the Russian Federation, the Badge "Excellent worker in financial work", awarded the Order of Honor and other awards, and distinctions.
Responsible for providing the management of ROSATOM with independent and objective assessments / guarantees and internal consultations aimed at improving activities in the areas of internal control, risk management and other management processes for decision-making.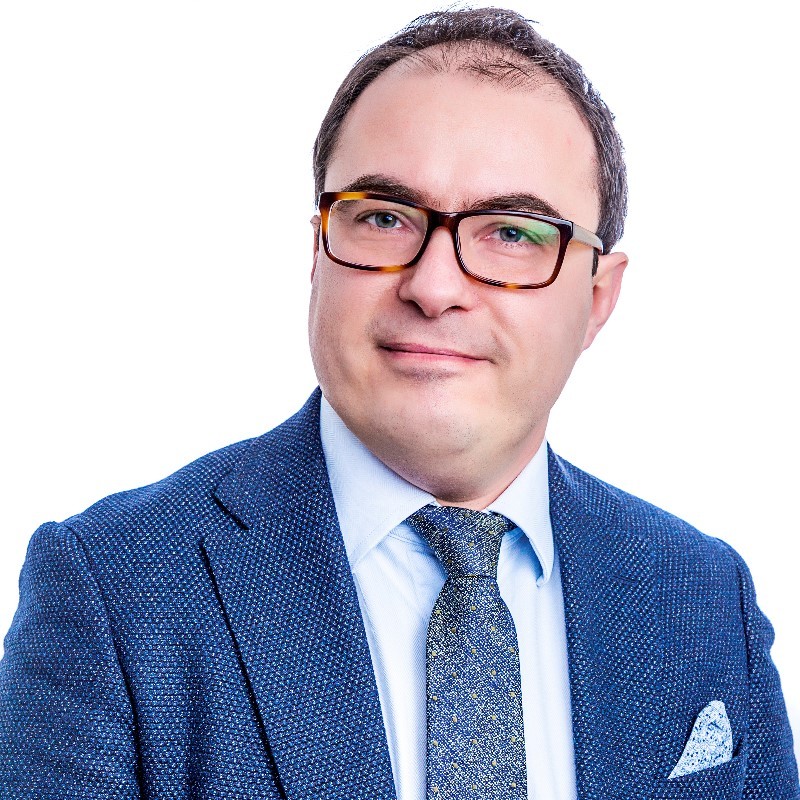 Evgeniy Kornilovich, Director of Compliance Service Europe and Eurasia "RIO TINTO" (Great Britain)
Practical and business driven risk assurance and compliance leader with 20 years of proven experience in compliance, risk management, investigations, audit, financial control, increasing shareholder value in global technology, telecommunications and services industries. Critical thinker who enjoys challenges and opportunities to demonstrate trustworthy leadership along with practical problem solving capabilities. Takes great pride in ability to deal with associates on all levels in managing towards a common business goal.
Marziyat MamalaevaHead of Internal Audit Department, ALFA-Bank 
Has been working at Alfa-Bank since December 2019.Prior to joining Alfa-Bank, she headed the internal audit at MTS Bank and Delta Credit (Societe Generale group).Graduated from Dagestan State University, completed an advanced training course FRM (Financial Risk Management) at Moscow State University named after Lomonosov. Member of the ACCA Association.Marziyat's responsibilities include assessing the effectiveness of the internal control system, analyzing and improving the efficiency of risk management processes, assessing the security and efficiency of the bank's information systems, and organizing the work of the internal audit department.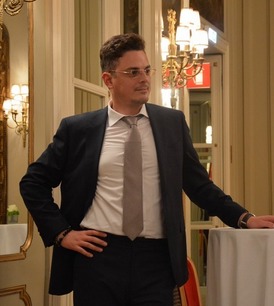 Anton Kuzupeev (Milan, Italy)
"Institute for Internal Controls – Ukraine and Belarus local chapter"
Certified Internal Controls Auditor (CICA).
15 years of labour experience in sales, coaching, auditing, consulting, design system of internal control including 11 years in banking business of Alfa-Group consortium one of the largest private international companies conducting business in Russia and neighbouring countries.
The works experience including 7 cities in 6 countries of CEE region.
3+ years of managerial experience as Head of internal audit\Member of Audit committee\Adviser to CEO\Board member.
5+ years of experience as Speaker, Moderator, Panellist, Chairperson for International Conferences in Audit.
Top-30 of Ia's Emerging Leaders 20 under 35 years nominated by Global Institute of Internal Auditors, Altamonte Springs, FL, USA.
Alexander Movchan, President of the Institute of Internal Control of Eastern Europe (Poland) 
International certificates: CIA, CFE, CICA, CIMA DIP PM President of the Institute for Internal Control in Eastern Europe; Lecturer in preparation for CFE certification in Central and Eastern Europe; Director of Internal Compliance at a global corporation in the medical industry; Blogger on the pan-European media platform Risk and Compliance Platform Europe.
14 years in the profession of audit \ internal control; 10 years in management positions, including in business groups listed on the US and European stock exchanges; international experience in conducting audits in North America, Europe, Asia; experience in adapting world best practices for the Eastern Europe region, including experience in legislative initiatives.
Natalia Smirnova, FCCA Director of Internal Audit, Rostec 
She has over 7 years of experience at the Big Four (Deloitte & Touche, PwC), and from 2005-2007 she was CFO of Troika Dialog investment group.He has been working for the Corporation since 2008.
Maksym Baturenko Internal Audit, Risk Management and Compliance Manager KPMG in
Ukraine
Maxim has over 12 years of experience in internal and data auditing, as well as services related
to risk assessment and compliance. Before joining KPMG, Maxim worked for another Big Four
firm. He also has experience in organizing and managing an IT audit function in a subsidiary
bank of a large international banking group, which is represented in Ukraine.
Professional and industry experience: Audit and assistance in creating internal control systems
in SOX audit projects and preparing companies for SOX audit; development of a matrix of
general computer controls based on CobiT requirements. SOC 1 (Type 1 and Type 2) Audit of
controls for the service organization of the telecom operator: evaluation of design and
implementation, testing the operational effectiveness of general IT controls and controls to
guarantee revenue, etc ..
Sergei Neustupov, Director of the Internal Audit Department of SKB-Bank PJSC (Russia)
In the audit profession for 16 years. He worked in various banks in divisions of the internal
control service, and with the appearance of internal audit divisions in the banking system, in
IAS. For the last 11 years, I have been holding the positions of the head of the SVK / SVA
division in banks located in Yekaterinburg. At Otkritie Bank he was the head of the regional
audit center. Since 2013, I have been working as the Director of the Internal Audit Department
of PJSC SKB-Bank.
Yuri Odintsov, Director of the Internal Audit Service, Alfa-Bank, DB JSC (Kazakhstan)
Experience in banks for over 15 years, during which he worked in various departments of the
bank, including the divisions of collateral assessment, credit administration, and was engaged in
the development of new products.
He held senior positions in the retail business units of Eurasian Bank JSC and Alfa-Bank.
Since 2011 he has been working in internal audit. Has an international certificate in internal
audit (CIA), MBA.
PAY FOR PARTICIPATION BY CARD